Huawei has partnered with Leica to offer some of the best camera setup phones, including the P40 and P40 Pro smartphones. The full details of these phones are as follows.
Huawei P40 Pro:
The Huawei P40 Pro appears to be impressed with the P30 and Mate 30, but in terms of features it is more than both smartphones. Huawei introduced this phone with a four screen edge with a better screen called Overflow Display.
The front of the phone's display has a 32-megapixel front camera that can record 4K @ 60fps video. For better selfie, the front camera also has an auto-focus feature. The display of this phone is 6.58 inch OLED which supports a 90Hz refresh rate. The resolution of this phone is 1,200 x 2,640 pixels.
The P40 Pro has an under-display fingerprint reader that's already 30% larger.
It also has an infrared fee scanner on the front for secure payment. The best feature of this phone is its camera hardware. The P40 Pro's main camera has a 1 / 1.28% sensor, which is bigger than the Galaxy S20's 1 / 1.33% sensor. It has a resolution of 50 megapixels and has a RYYB color filter. Huawei is also promoting Octa Phase Detection Auto Focus, which means that 100% of pixels support phase detection.
This sensor also has f / 1.9 aperture and OIS. Huawei has retained its peri-scope design for the zoom camera. Its focal length is 125mm and it is a 12MP RYYB sensor with OIS. Huawei named it the 5x zoom.
This phone has a Cine Lens camera for Ultra Wide Angle. It's 40 megapixels and 18mm f / 1.8 lens. It also has a 3D Time of Flight or TOF sensor with a color temperature sensor on the back.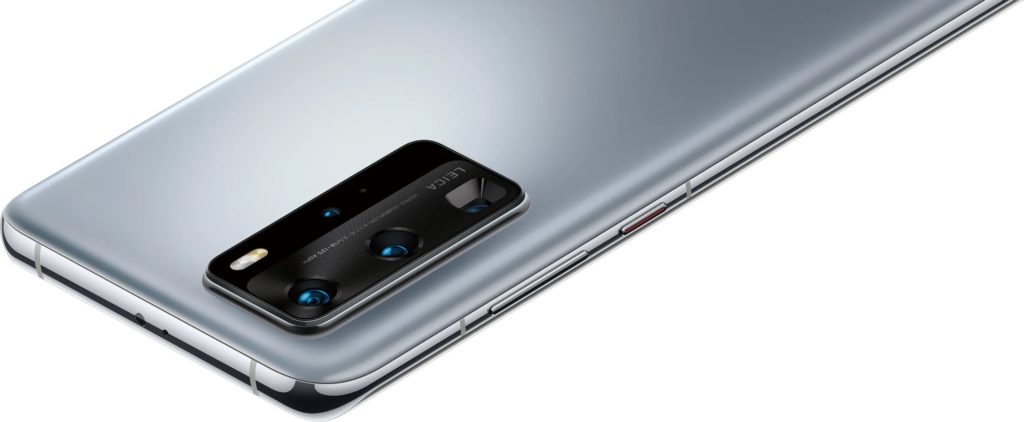 4K @ 60fps video recording can be done on the P40 Pro. It also has the feature of Super Steady Telephoto Video to enhance the OIS. The Ultra Wide Camera can shoot HDR videos and increase ISO to 51,200 in the dark.
The Huawei P40 Pro has a 4200mAh battery. It can charge up to 27W with wireless charging. The phone can also be charged up to 40W with USB-C.
P40 Pro is IP68 Certified for Surrounding and Water Protection. It is available in Black, White, Silver and Gold colors. The Huawei P40 Pro will be available from 7th April. Its 8GB RAM and 256GB storage version costs 1000 euros. The phone's storage can be expanded with Huawei's new Nano Memory 2 card.
Huawei P40:
The Huawei P40 has a 6.1-inch OLED 1080p + panel. In Sharpless's case it is closer to the P40 Pro but its refresh rate is 60Hz.
On the back of this phone is a 50 megapixel ultra vision sensor with 1 / 1.28 ″ sensor. The selfie camera of this phone is 32 megapixel but it does not have autofocus feature, it can still record 4K video at 60fps. Like the Pro version, it doesn't have an IR scanner on the front but it does have a larger under-display fingerprint reader.
It has an 8 megapixel sensor with zoom camera OIS and 80mm lens. Ultra Wide Camera is 16 megapixel with 17mm lens. Like the Pro version, the Huawei P40 also has a Kirin 990 5G chip set. This chip set is built on 7nm + EUV process. However, the Pro model has a 4-layer Super Coil system (Griffin film + Viper chamber), which lacks the P40. This is an IP53 Certified for Surrounding and Water Protection.
Its battery is slightly smaller than the Pro version 3800mAh. It also has no wireless charging. It has to charge with a 22.5W wired charger. Launching on April 7, it will cost 800 euros. It is offered with only a memory configuration of 8 GB RAM and 128 GB of internal storage.
Huawei is installing Android 10 and its App Gallery into their new smartphones.
Now the company has announced new features and partnerships to replace Google's apps. MeTime (MeeTime) is a voice and video call app, so that the screen can be shared. It can also be used as a video streaming platform.